We are authorised dealer from Access UBS.
Access UBS Building Service & Maintenance (BSM)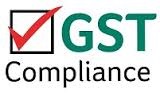 The essential property management tool, saves time, cost, labour and promote accuracy in a paperless office environment. Access UBS Building Service & Maintenance (BSM) software is GST compliance.


Product Overview
Paperless systematic storage of database
Easy retrieval of information
Creating an efficient and productive environment
Auto generation of invoices at a click of a mouse
Saves time by up to 50 to 90%
Auto calculation of charges and late interest, accuracy assured
Reduces manpower and labor cost; only one person needed
Product Features
Archives records. Retrieval of owner / property details / collection information at a click of a mouse
Auto generation of invoices for recurring periodical charges
Aging reports for tracking and collection purposes
Auto late interest calculation. Accuracy assured
Debit and credit note management
Vendors payment recording
Advanced deposits management
Reports
Invoice list
Payment list
Deposit payment list
Late charges list
Project status
Property listing
Property transfer listing
Property owners listing
Outstanding invoice and interest
Owner aging
Bad debt listing
Financial / Insurance /Solicitors details
GST Features
Support Malaysian GST Tax Codes.
Support of default inclusive or Exclusive Pricing method.
Support for Full Tax Invoice.
Support for Sage Smart GST. Map default tax code to Charges, Expenses and Late Charge.
Support for Online Update for continuous updates with GST changes over time.
Support Online License Activation.
Support for posting to Sage UBS to complete the GAF and GST-03. Posting are by each invoice details and not a summary posting.
新功能
· 支持马来西亚消费税税码。
· 支持默认含或不含GST的定价方法。
· 支持完标准具税务单据。
· 支持Sage智能 GST. 收费,费用和滞纳金设置默认税码。
· 支持在线系统更新随着最新的GST变化。
· 支持在线激活用户许可证。
· 支持发布到Sage UBS 以完成GAF和GST-03。发步是根据每张单据的详细质料,而不是简介。